Hi, I'm Usha Anandi
My life has been unconditionally devoted to revolutionizing the way womben connect with their bodies, the Earth, and each other for years.
I've spent thousands of hours in the jungles of Costa Rica, the mountains of Mexico, and the foothills of the Himalayas apprenticing master teachers to gather ancient wisdom and bring it forth into the modern age.
I don't feel satisfied with new age 'woo-woo' practices that speak in fluffy, love-light language without REALLY encompassing what the entire spectrum of spirituality looks like.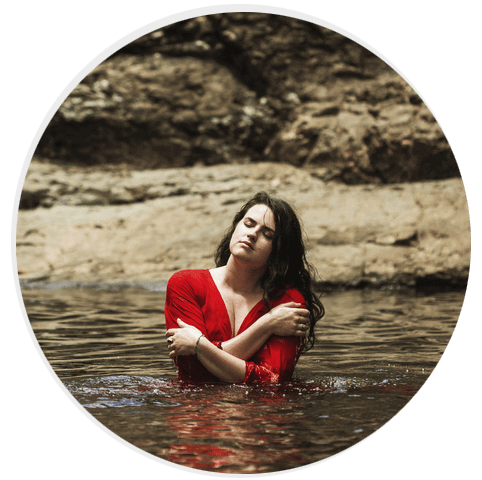 I am a total BODY NERD, and I draw upon my experience as a holistic nutritionist, childbirth educator, full-spectrum doula, craniosacral therapist, reiki master, and yoga teacher to offer you a
feminine perspective of spirituality

that is accessible, grounded, and rooted in SCIENCE.
You can tell from that list above, I'm kind of nuts. Seriously. Years and years of my life have been dedicated to living in ashrams high in the Himalayas, fasting in the middle of the mountains of Mexico on nothing but medicinal plants, and experiencing the continuous cycles of death and rebirth that show themselves in the Caribbean jungles.
I've done the work to search the world for answers to the questions we ALL have within us like…
What the heck is this fleshy thing we call a 'body' anyway – and how do I use it in a way that both serves and aligns with my SOUL?
Beyond the stories I've been told by my parents, my teachers, and the society I grew up in – Who am I, really?
And..
How do I gracefully integrate painful or traumatic experiences in a way that will not only heal me, but actually GUIDES me to my life's purpose?
I believe your body is sacred, holy, and absolutely PURE.
You can use your body as a vessel to access the most magical, expansive, and powerful parts of the Universe – and I want to show you how.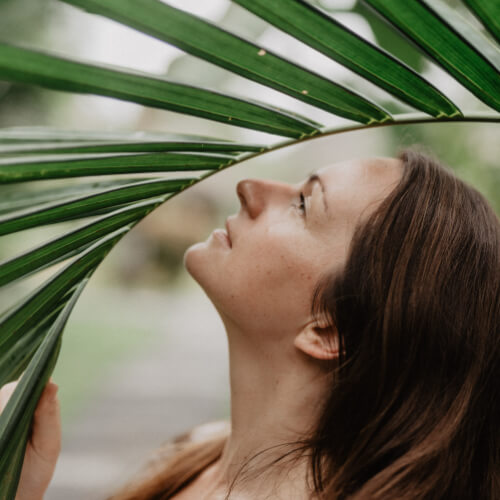 NICKI
I will never be able to express my gratitude for not only this facilitator training but also my prenatal YTT.  You are awakening us. You let us feel what our bodies always knew but seemed to have forgotten. You're giving us back out power, our womb power.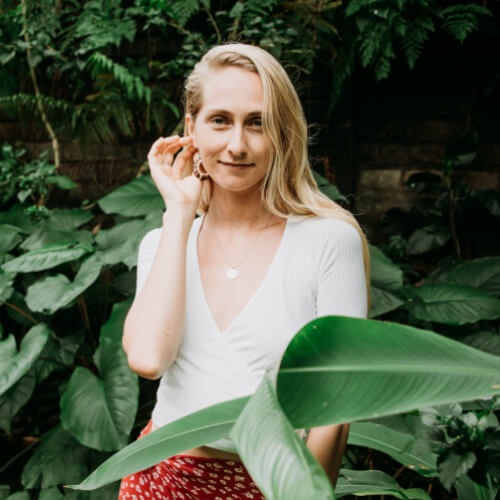 HALEY
This training has pulled back many many layers of beliefs and ways of being that were no longer serving me. I feel that I have the tools + embodied understanding of what good facilitation looks like and feels like. I am beyond grateful for this container.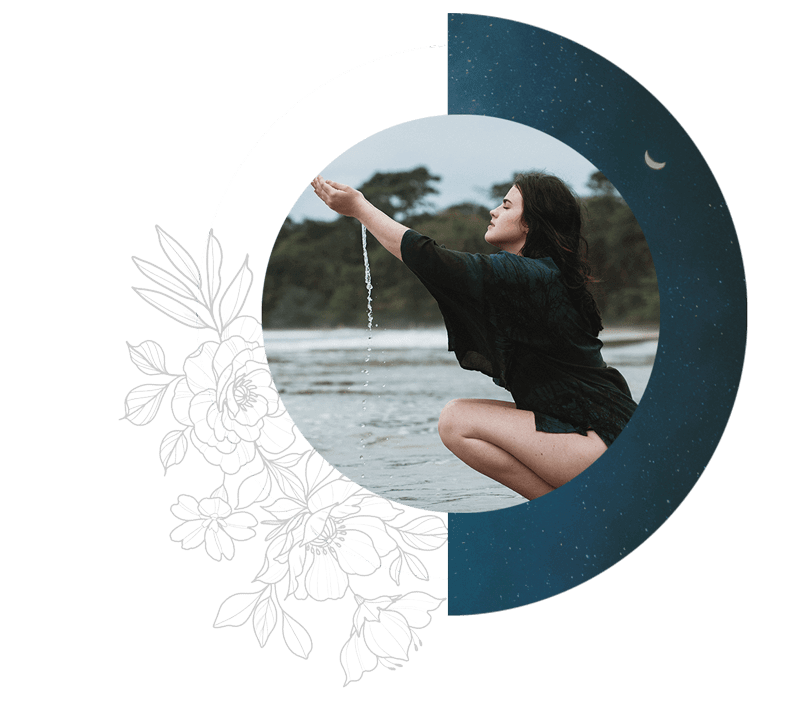 You deserve a relationship with your body, based on your OWN terms
When I started my own healing journey, I felt so disillusioned. It felt like I had two choices….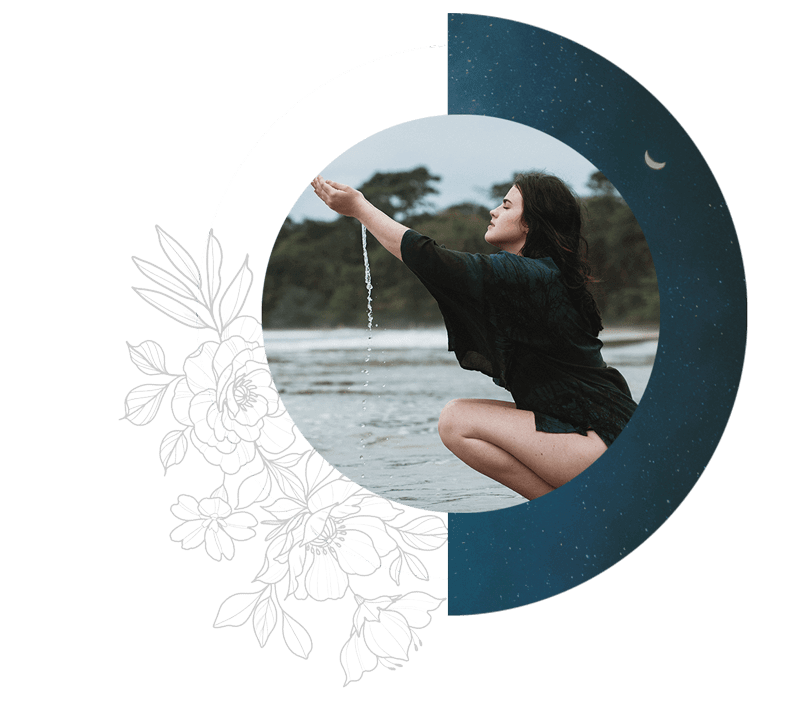 The first, was to wear a crystal on my third eye, dress in long robes, and use fluffy, soft language infused with 'love and light' as I bypassed all of my humanness in search for perfection… uhhh, no.

The other, was to deny my emotional, intuitive connection to my body as I sat naked on a sterilized table and received ANOTHER medicine to treat a symptom of something I was experiencing, instead of the root cause.

I felt caught in between the worlds of spirituality and science.

I looked everywhere for answers – but I couldn't find the support, the information, and the community I was looking for – so I created it alongside a council of powerful WOMBEN by my side.

At Womben Wellness, we teach thousands of women all over the world through our online immersions and in-person training's how to reclaim the wisdom of the womb, become sovereign in their own body, and create their life from a practice of deeply listening to their own inner-truth.

WE ARE fully devoted to studying the Eastern mystical sciences and indigenous curenderisma and sharing the wisdom of plant medicine, ceremony, and ancient ritual with blessings from my beloved teachers.

But that's not all – we're known for masterfully blending mystical practices with my scientific background to offer you a fully holistic, comprehensive, and life-changing education that will feel like a deep 'YES' in your body as you gobble up information, experiences, and feel into the connection with yourself and others that you've been craving.

It's not enough to just be literate in the language of your body. We want you to be FLUENT. You deserve the space that is crafted with the utmost integrity and compassion to explore the deeper aspects of yourself that are asking to be nurtured, love and accepted.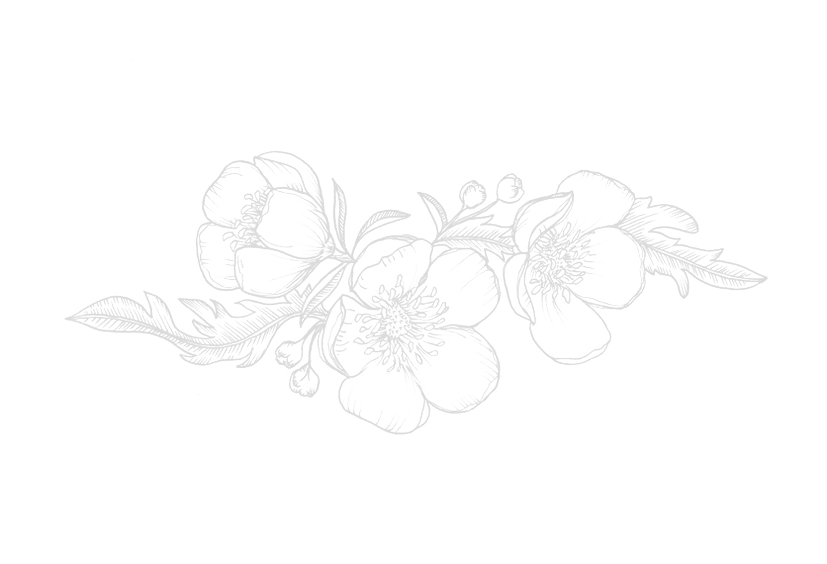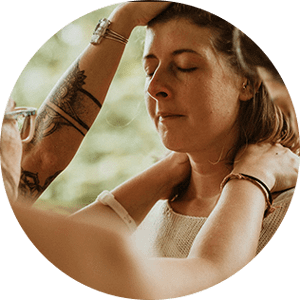 WOMB WORKER PROFESSIONAL CERTIFICATION:

Transformational
Facilitator Training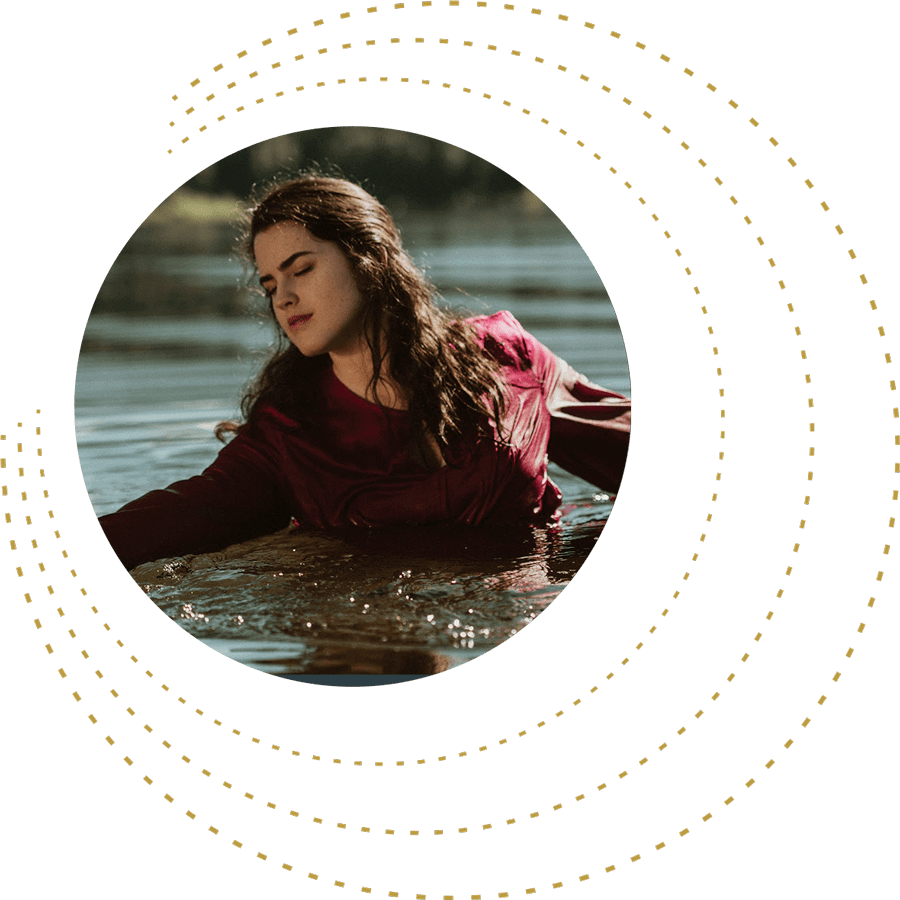 MEET THE TEAM
Usha Anandi
Content Creation
Usha combines her knowledge and practice of the ancient Eastern energetic teachings bestowed to her by her teacher, Himalayan Yoga Master Yogrishi Vishvketu with her apprenticeship of indigenous Zapotec midwifery and curanderisma with her maestra, Dona Maria Carmen.
She draws upon her education as a holistic nutritionist, childbirth educator, full-spectrum doula, folk herbalist, and yoga teacher trainer to create profoundly comprehensive teaches offered in a clear, accessible, and compassionate way.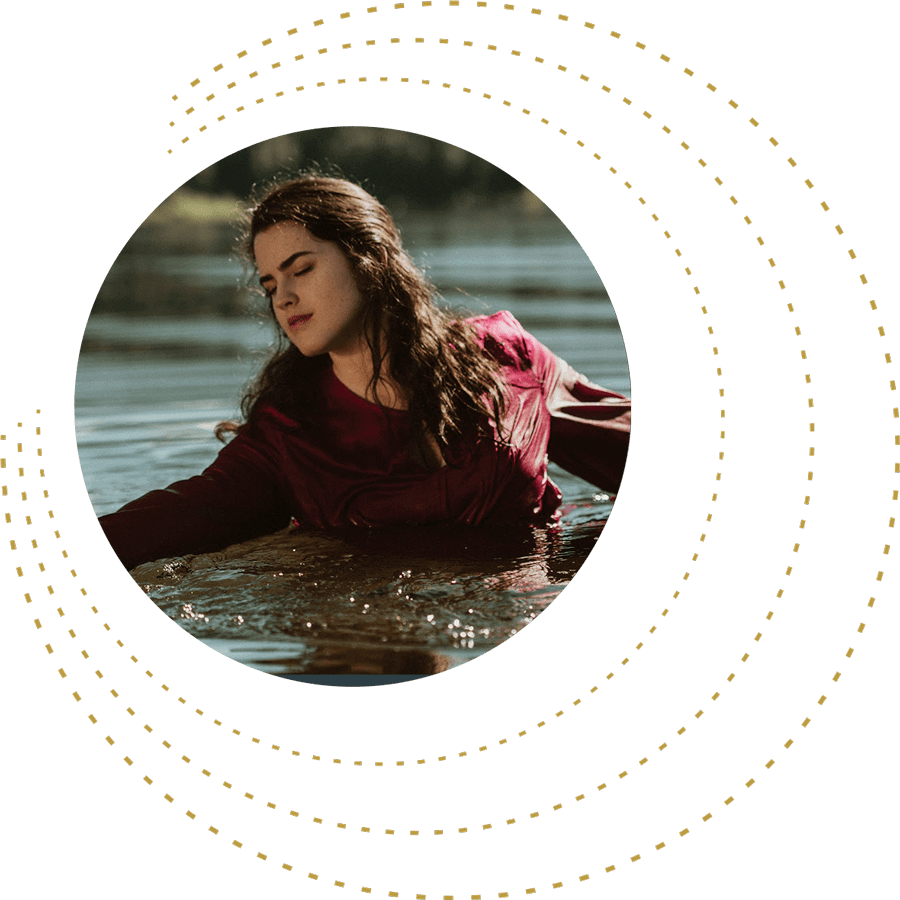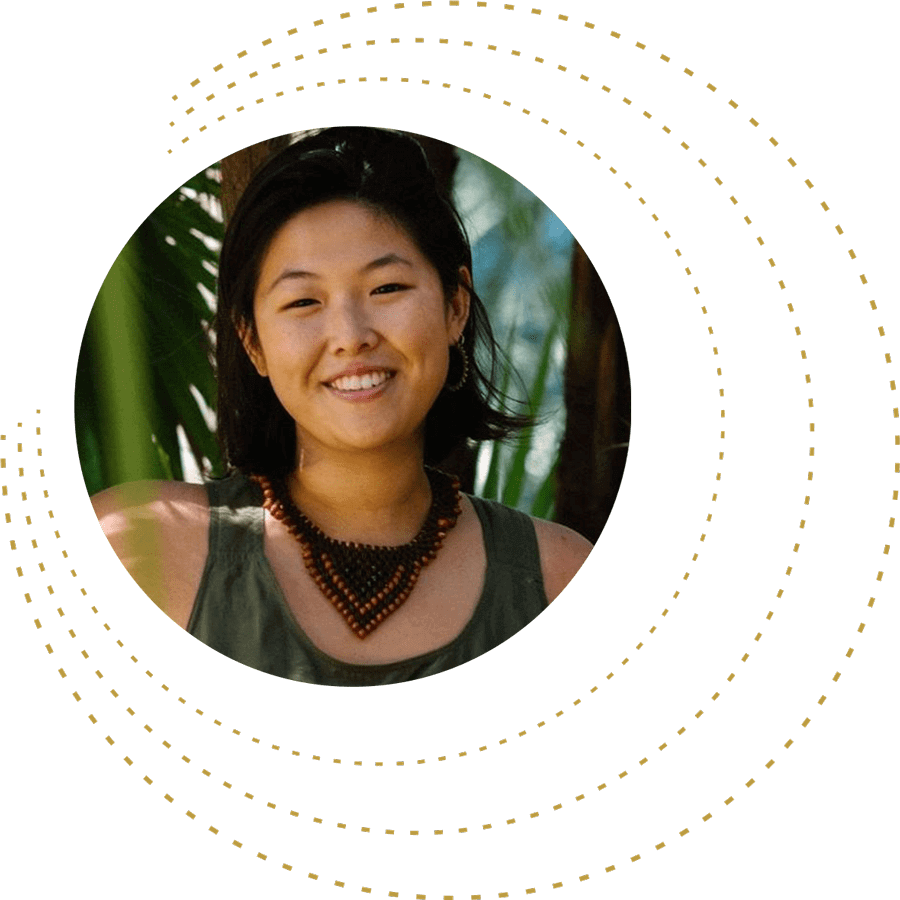 Camille Chungunco
Marketing
Camille oversees the strategic arm of the initiative while curating immersive experiences that empower women to build out their businesses and fulfill their fullest potential.
Camille holds a Bachelor of Science in Business Management and is particularly passionate about the space where Business, Activism and Spirit collide.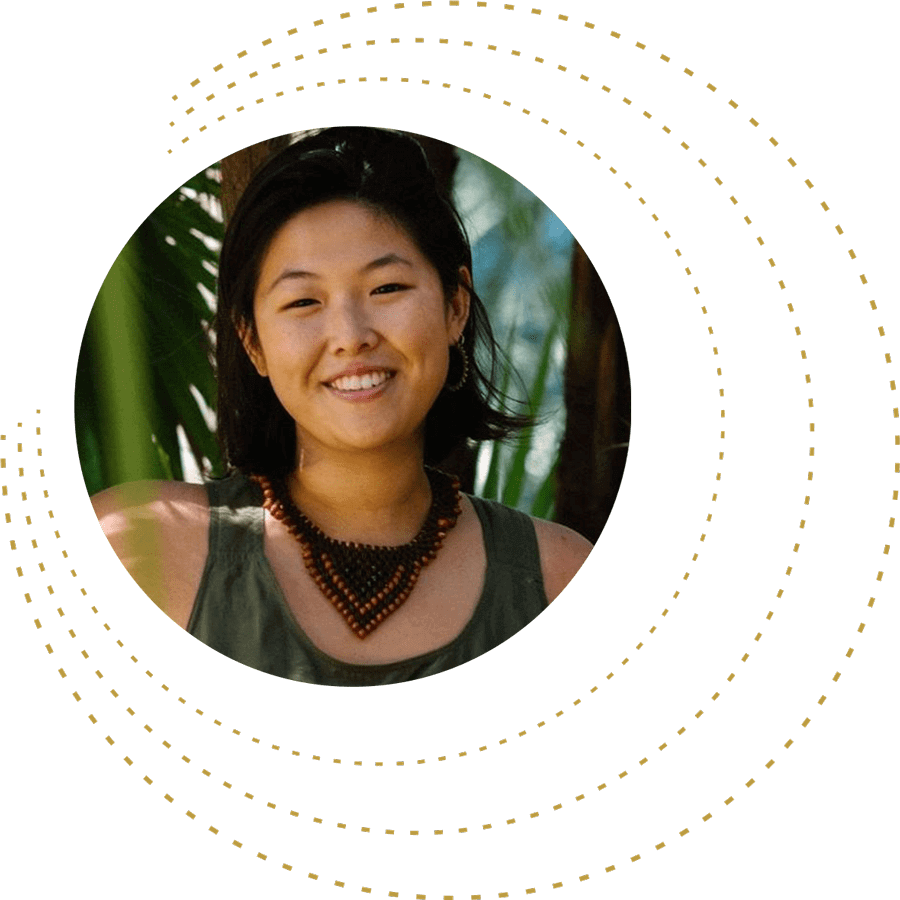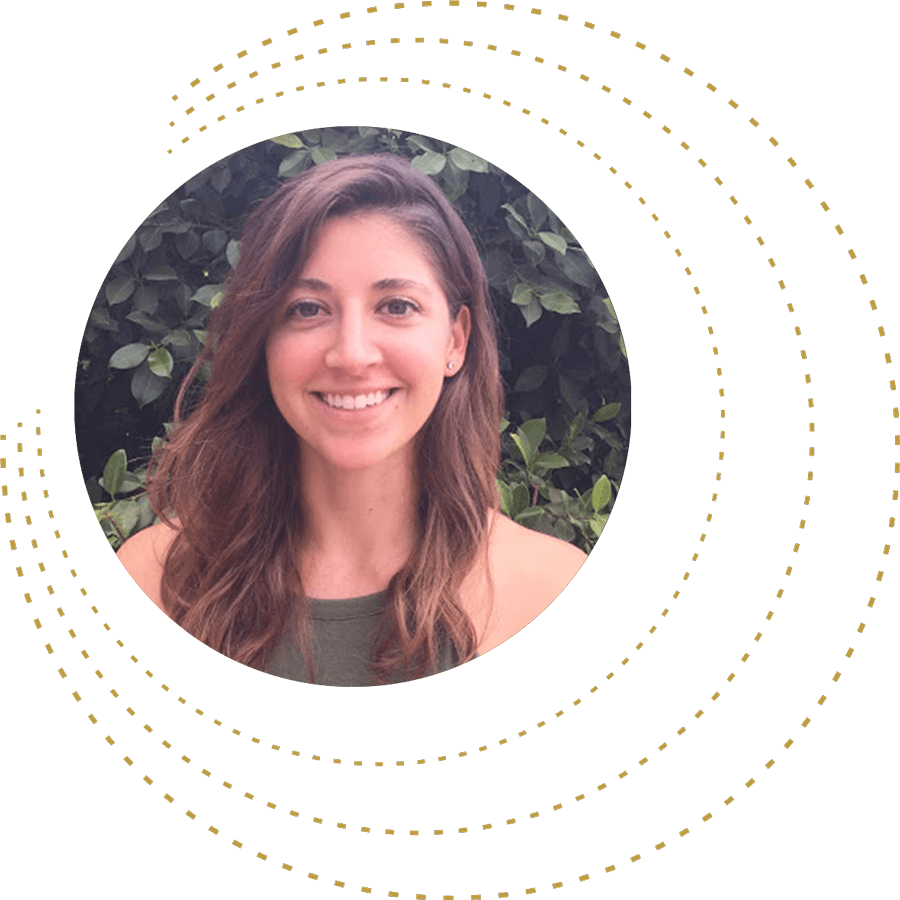 Kristina Caltabiano
Community
As Community Manager of Womben Wellness, Kristina oversees the social media and customer relations arm of the initiative to clearly and compassionately communicate our message with the world.
Kristina holds a Masters Degree in Public Health and Social Work. She has worked with low resource and vulnerable communities in Guatemala, Brazil, and Malawi to provide accessible women's health education for all. She is dedicated to empowering women through supporting access to comprehensive education about the health and rights of their bodies.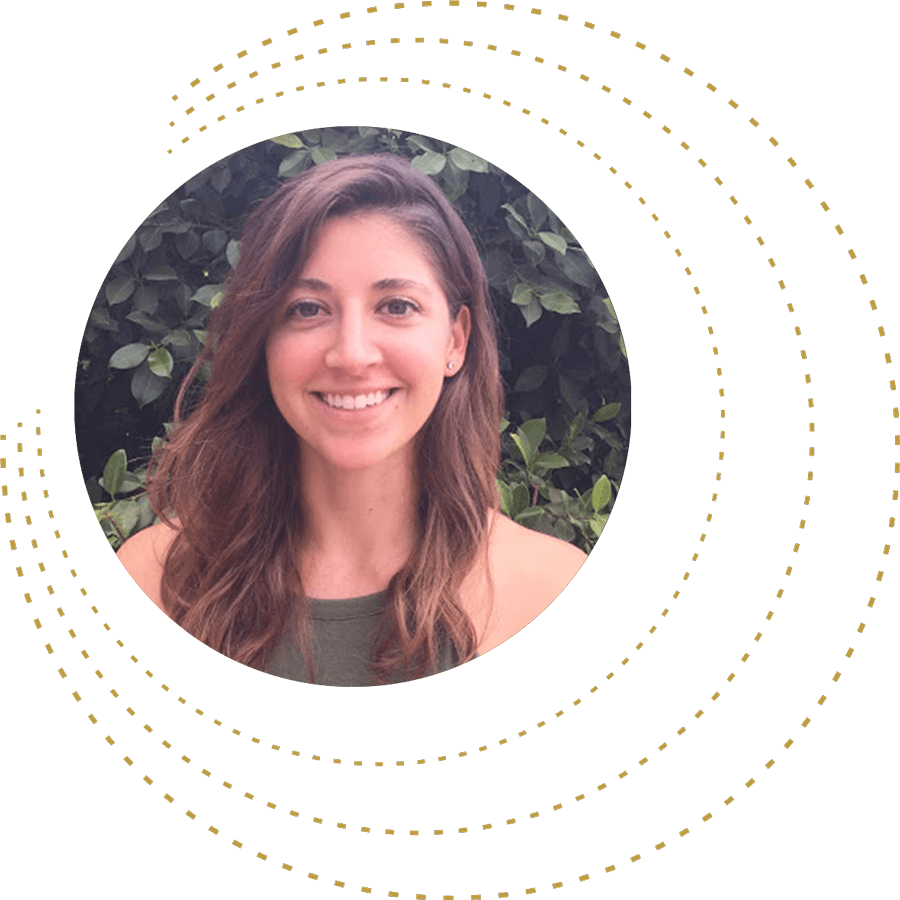 How We Work
Our method combines ancient wisdom with modern, researched-based methods that provide you with an accessible, grounded, and truly holistic education Womben Wellness is an integrative platform that alchemizes science and the sacred to provide revolutionary education for the wise women of the world.
Our trainings give you the tools to return to yourself and remember, everything you've always longed for and needed was and always will be INSIDE.
We masterfully blend ancient energetic practices with modern, practical methods to give you a comprehensive training experience that will confirm your innate intuitive wisdom and transform you from the inside out.
The time has come to blaze a feminine path out of the stress, contraction, and numbness of modern society. Through reclaiming the menstrual cycle, orgasm, and wisdom of the womb as holy and sacred – we remember our innate power and honor the earth-quaking force of what it means to be a WOMAN.
We believe that in order to guide others along the path, we must first explore the road ourselves. Our trainings are a unique mixture of experiential methods with pragmatic and scientific tools to support transformation at the levels of the mind, body, and spirit.
Are you ready to reclaim your body as sacred?