How Womb-Based Education Can Change Your Life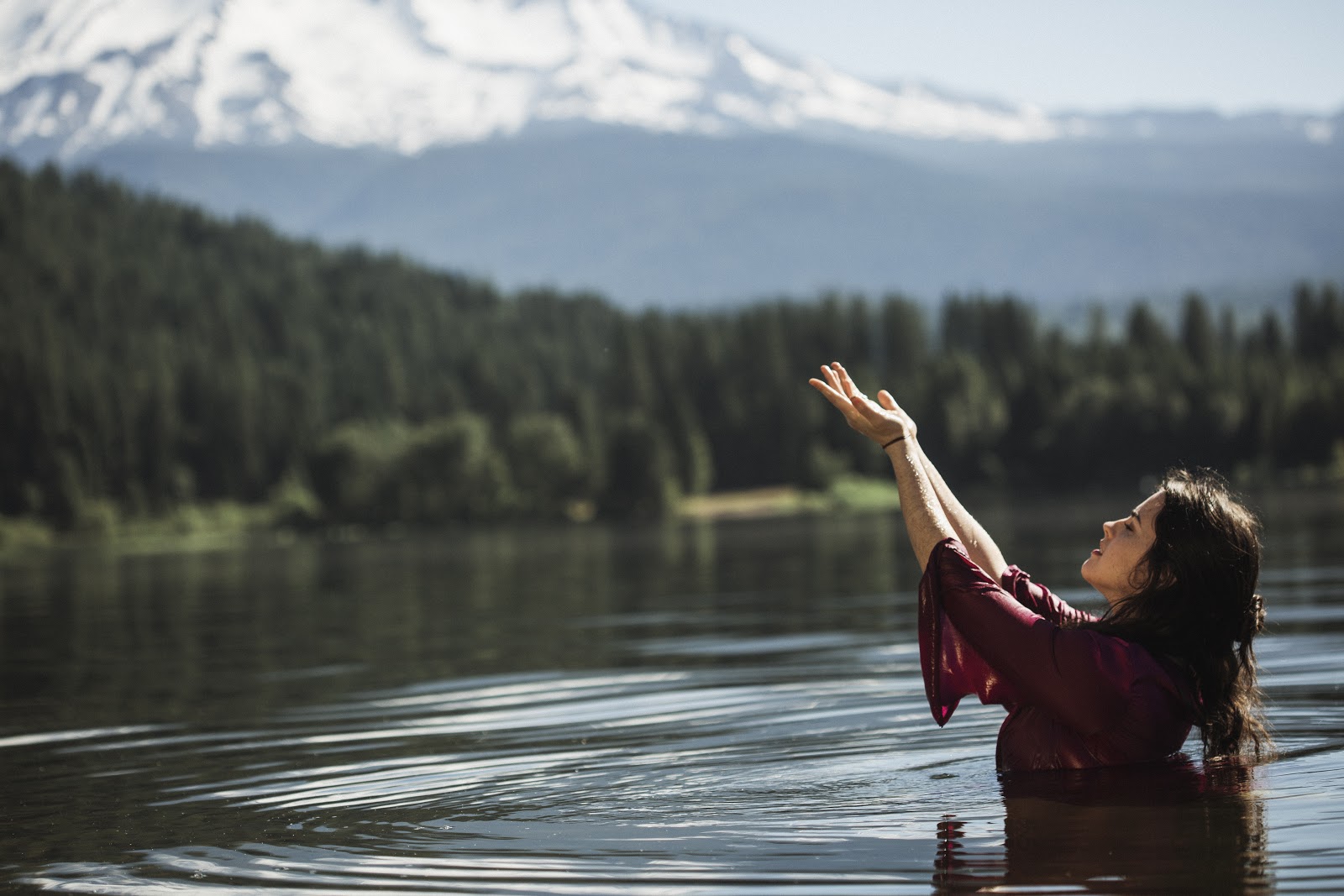 Usha Anandi. 29 | OCTOBER | 2019
The patriarchy teaches us we're separate.
It encourages us to exaggerate our differences in the name of individual expression.
It keeps us looking over our shoulders, believing that in order to truly 'make it' in the world we need to prove our worth, build up our self-image, and follow the path of the heavy, ridiculous, joy-sucking 'should's'.
I believe there's another way.
And somewhere deep down within you, you know there is too.
The answer is not to conform, contain, and constrict ourselves to match the so called 'perfection' marketed by the sick world, but instead to find freedom, liberation, and wild aliveness outside of the confinements of what we've been taught to be 'normal'.
The answer is a remedy, a medicine for our sick world. The answer, is a womb-based education.
But what does that EVEN mean?
This isn't the education you received in school and it's definitely NOT the tips and tricks you learn from women's magazines.
This is the information that your soul has always yearned for, that your body has craved, and somewhere within your cells – you've always known.
Womb-based education is a reclamation of the ancient teachings of women, passed down through generations of wise ones who learned from direct experiences and sourced their teachings from the elements of nature.
Womb-based education returns you to the tender flesh of your body and reminds you that it's okay to be soft with yourself, that it's okay to take it slow.
It re-instills in you the trust in the cyclical motion of life. It reminds you that no matter what your life looks like on the outside, the more you deepen into yourself – the more you grow.
Womb-based education offers you real and grounded tools. Beyond 'woo-woo' new age practices – womb-based education sources wisdom from ancient teachings and backs them up with real research.
I have been sharing revolutionary womb-based education with thousands of women all around the world for years. I have seen first hand what this wisdom awakens in people, how it supports them in their healing journey, and how it transforms their lives from the inside out.
But don't just take my word for it.
Hear it from the womben I've worked with.
I've supported women in all stages of life, all around the world and now, I want to work with you. 
I just can't keep this secrets to myself any longer. I feel like I have a moral responsibility to share these life-changing, freakin' revolutionary tools.
That's why I created the 6-Week Online Womb Sciences Immersion. It's time to expand the impact of this work – because you deserve access to real womb-based women's health teachings and the profound healing that comes along with it.
Listen to what one of my students, Allison shares about Womb Sciences…
"I am in awe and more than grateful for this loving, sacred and truly transformative space. I learned not only how to connect with other women, but also how to reconnect with myself, my body, and especially my womb."
In this 6-Week Online Womb Sciences Immersion, we explore how to…
Break away from dominating patriarchal practices, resolve ancestral trauma, and unlock ancient womb-based education
Begin on the path of healing with real and grounded womb-literate tools that you can painlessly start integrating today
Discover your sacred female anatomy, reclaim your body's innate wisdom and unleash the full power of your womb in less than two months
The revolution is here – and it's knocking on your door.
The journey together is available now, and I will PERSONALLY be guiding you through the entire six weeks.
Sign up today for instant access to the first week's lectures and embodiment practices.